---
Central Family News:
Congratulations to Becky Sittason and Amy McCown for special professional awards in Education. They were both honorees at the Tuscaloosa County School System Teacher Award dinner held on Thursday evening 01/26/17.
Becky was selected as the 'Jacksonville State Hall of Fame' nominee from Faucet-Vestavia School.
Amy was selected as the 'Alabama Teacher of the Year' nominee from Walker Elementary School.
They both represent the highest standard of teaching in their schools. The Central Family is so proud of them.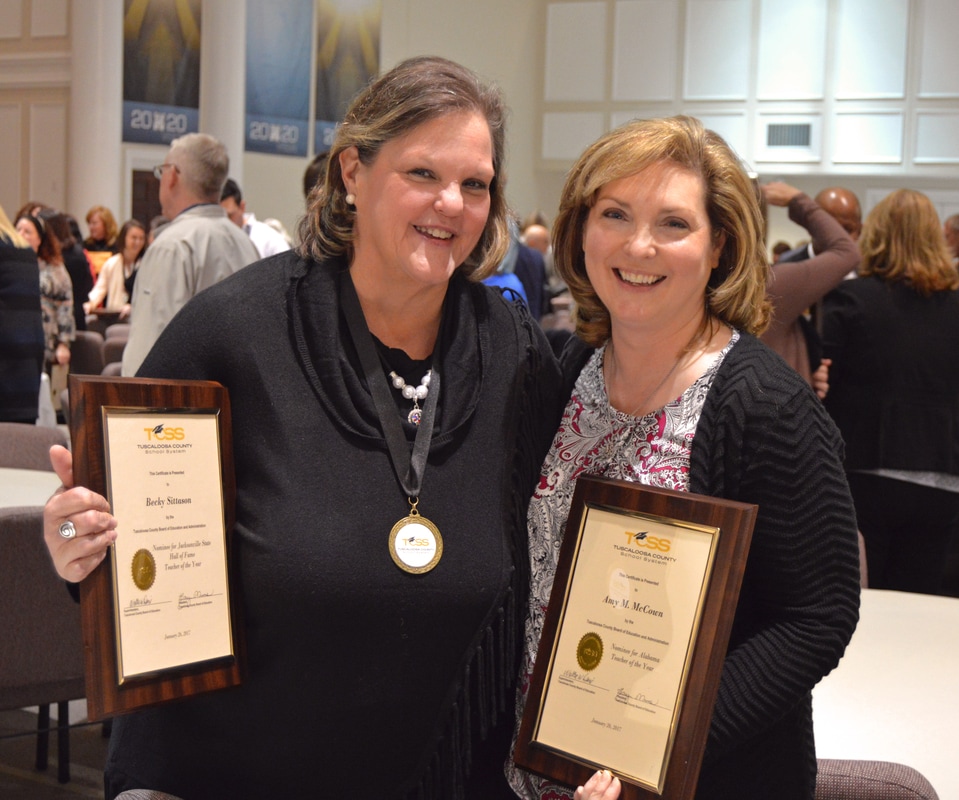 Central Family News: Additional Congratulations to Becky Sittason for receiving the Nick's Kids Teacher Excellence Award.' Becky, we are proud of you!
---